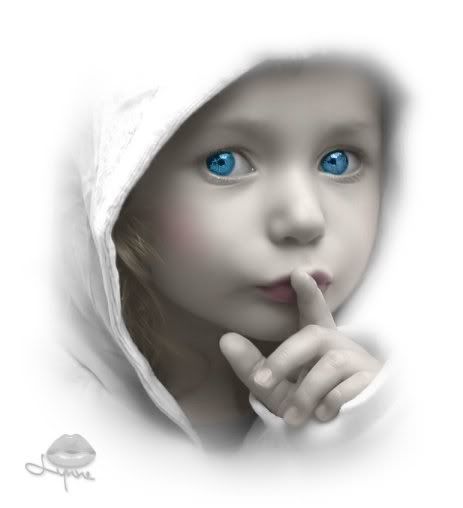 Spirit Child
She dances sometimes
on my ceiling
in graceful swirls of ivory lace,
brushing by with wistful wings.
Childlike, hushed and innocent
she stirs my heart awake.
Such beauty!
How can this be . . . again?
She bears the face of an angel
a sweet cherub
captured by moonbeams
floating through my window.
I lay here watching
awed and silent
graced by
this gossamer being
caught in my world.
Why does she pass my way?
Stardust falls from her hair
and I am spellbound
as she turns wide-eyed, angelic
pausing,
searching for something
. . . someone.
In hushed amazement, I watch as she gazes at me
who cannot speak, nor reach to touch.
Can it be that I'm the one she's looking for,
Me, who is not ready yet . . . to cross the borders of eternity?
Joanne Cucinello 2007