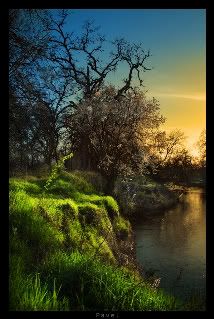 Wading ankle deep in the river of my life,
I watch the bubbles float around my toes whispering
to capture my attention...
I've been spending more time on the shallow side
pretending I can stay here indefinitely.
But I know the tide will rise again . . . it always does.
One can't avoid the waters of the deep,
the strong pull of undertow.
Tides rise for all of us, the moon makes sure of that.
And monsters with their tentacles, return again
with memories of lonely Neptune nights
where fingers search through fluid walls for things unknown.
Let me walk on sandy shores a little longer
and smell the salt that licks my skin.
My dreams are here above Medusa's cave.
Let her sleep a little longer
while I roll my toes in sweet escape,
before the Hydra wakens once again
and notices I've lost my shoes.
Joanne Cucinello 1998