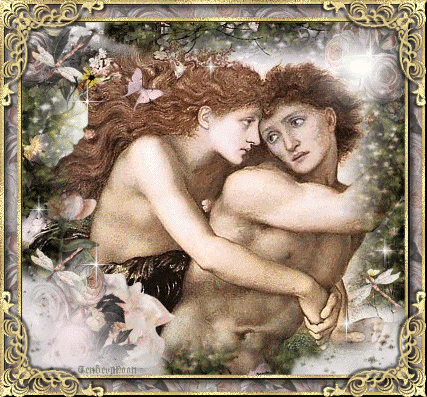 Warm and tender, you look into my eyes
speaking your truth to my soul.
You speak it, because you love me
and want nothing less of our lives together.
Patient and waiting, you give me time
to come around and miss you.
And miss you, I do so often
when we live our separate days.
You are home to me
your voice, your smile, your being.
You are my ground . . .
my reason to stop and think of why
I want to live.
So many times, we've run the race
your hand in mine
one heart cheering for the other.
So many times, we've licked the wounds
and kissed the remnants
of our war torn fleeting triumphs.
Aren't we the lucky ones to have
found the piece that fits?
Aren't we the blessed ones,
entwined like vines around an old oak tree,
dying and being born again so many times together?
Oh, how I love you, Lord of My Heart!
You are my husband, my brother, my dearest friend.
There has been no greater gift in my life.
You were the beginning of all good things to come,
the mating of our spirits
that brought new life, new shining Beings
into this world, our Children
so fragile, so strong, so beautiful . . .
like you, my Precious Love.
Joanne Cucinello