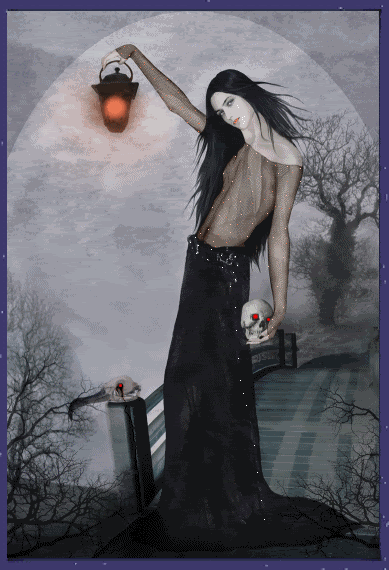 when the gravestone slides
just dried up skin and mottled hair.
The earth is soft and drenched with dew.
This loamy soil from ashes grew
Night owls screech . . . a creature's near!
as zombies slide through the sunken earth
The howl of wolf cries across the moon
while the crypt door opens
and the black-winged creeps
Past the graveyard off in flight
He catches up with Eve tonight
"Darling, haven't seen you since when?
New broom, I see . . . mmmmm . . . very Zen! "