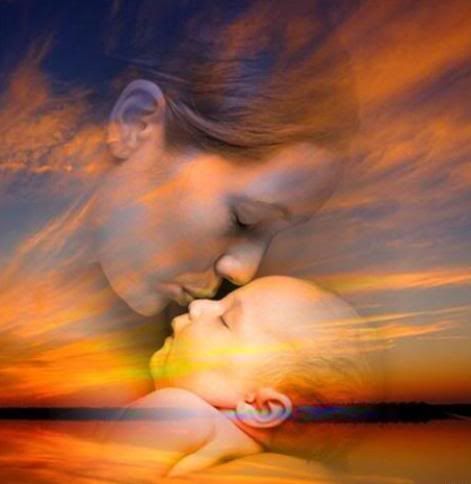 Where does a mother's soul begin and end?
Where does that long cord wind
from deep within . . . out to the heavens?
Does her heart find its beat and rhythm
in the eyes of her child?
I don't know, except that
I have felt such love immortal
and tender
so soft as a tiny sparrow
come to rest in my palm
and then sometimes that strange
and quiet sadness
that would tear my heart wide open.
My child
once a sweet tenant
in my womb . . .
once a part of my every breath,
the presence, the knowing
that I was not alone.
Can a mother forget
that first scent of life born free?
No . . . not ever
till the earth becomes her blanket
in the snow one day
not ever . . .
Joanne Cucinello 2008